Whats red, and pink, and has hearts all over? VALENTINE'S DAY!! Now do you want to know a little secret? I've really never been into the holiday (gasp!)
I mean yes its nice to get flowers and maybe an excuse for dinner. But over the top gifts, or cards with heartfelt sayings..it's not really a necessity for me (or maybe I am setting the bar to low for the hubs!) But Valentines Day for kids is different.. it's cute, it's fun.. and if your kid is in school unfortunately it's pretty mandatory. So if you are doing the homemade thing this year, here's a few of my favorites that I've seen floating around Pinterest! Oh and I almost forgot the best part.. they all have FREE PRINTABLES if you follow the link!
Play Doh from The Nerds Wife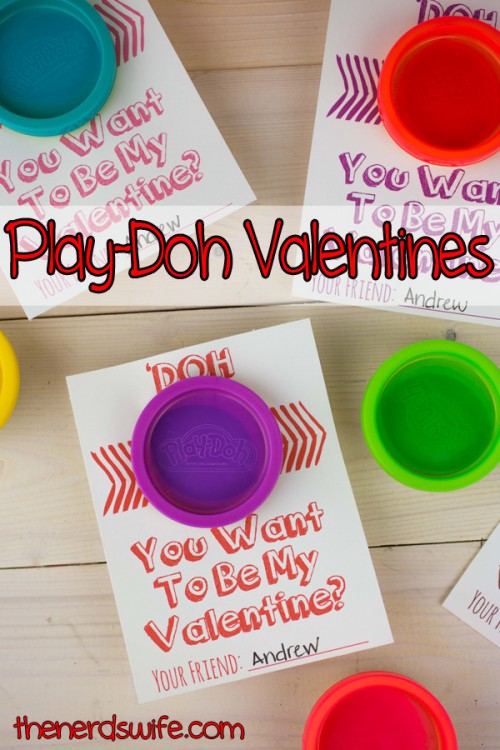 Noodle Necklace from The Alison Show
Crazy Hair Pencils from Rook No. 17
Might as well be NERDS Together from Capital B
Robot Valentines Day Cards from Lil Ms. Tori
You wormed your way into my heart by C.R.A.F.T. (creating really awesome free things)
DONUT Forget I love you a HOLE bunch from Caramel Potatoes
Pretty darn cute right? Which is your favorite?
xo, Dee